Menüü
Küsitlus
Statistika
Main » 2011 » October » 31 » Paus
---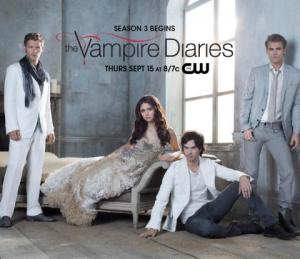 "Vampiiripäevikute" sarja tuleb sisse paus. Selle aasta viimane osa 10ndal novembril ja sari naaseb alles 5 jaanuar.
somerhalder | Rating:

0.0

/

0
Uudiste lisaja
Damon Salvatore
You want a love that consumes you. You want passion and adventure, and even a little danger... I want you to get everything you're looking for. But for right now, I want you to forget that this happened. Can't have people knowing I'm in town yet. Goodnight, Elena.
Iani twitter
...
Otsi
Sildipilv
Kalender